Event Details:
Date:

Venue: International Conference Centre, Lead City University, Ibadan.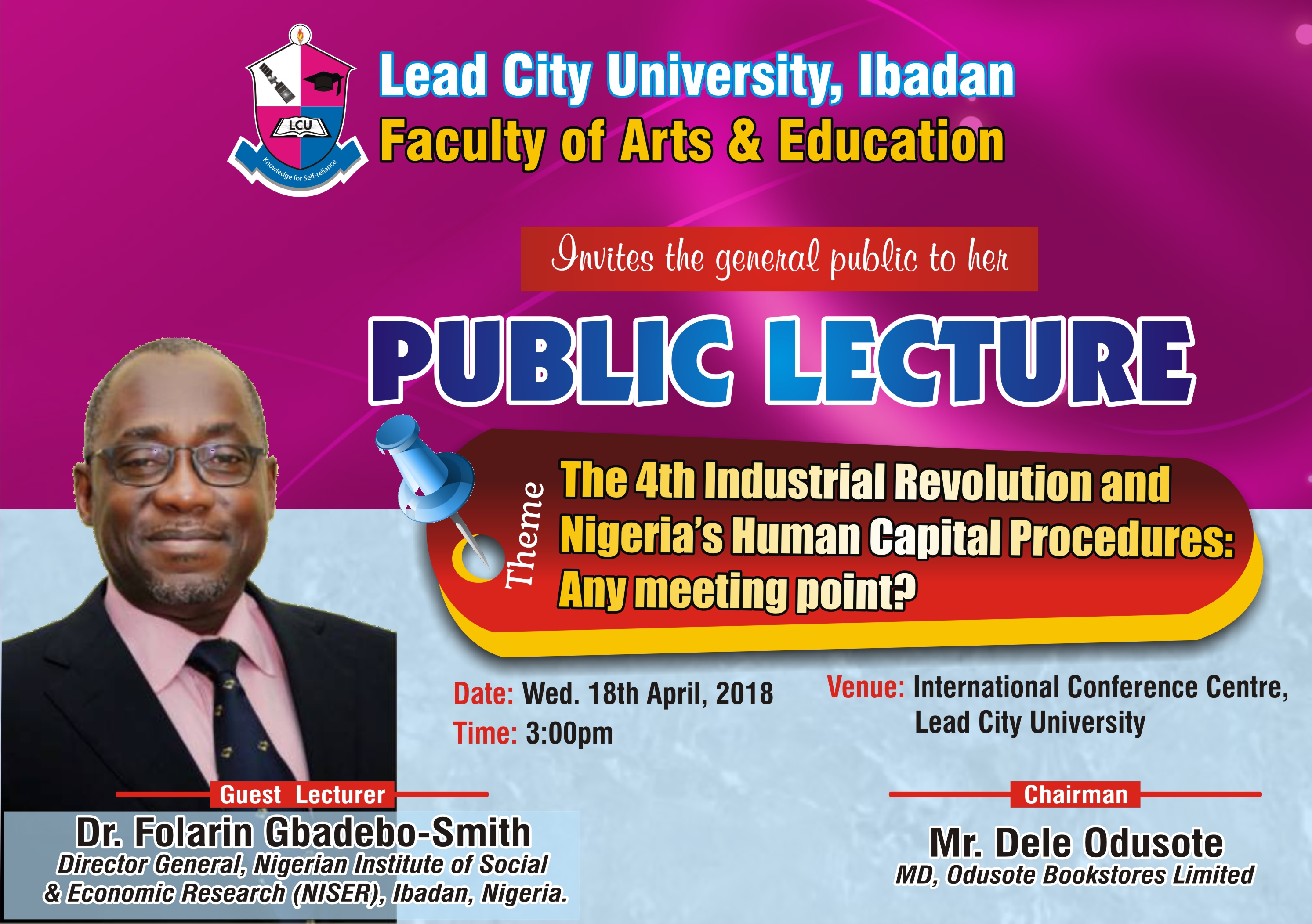 Theme: The 4th Industrial Revolution and Nigeria's Human Capital Procedures: Any meeting point?.
Guest Lecture: Dr. Folarin Gbadebo-Smith (Director General, Nigerian Institute of Social and Economic Research (NISER), Ibadan, Nigeria.)
Chairman: Mr. Dele Odusote (MD, Odusote Bookstores Limited)
Read more...