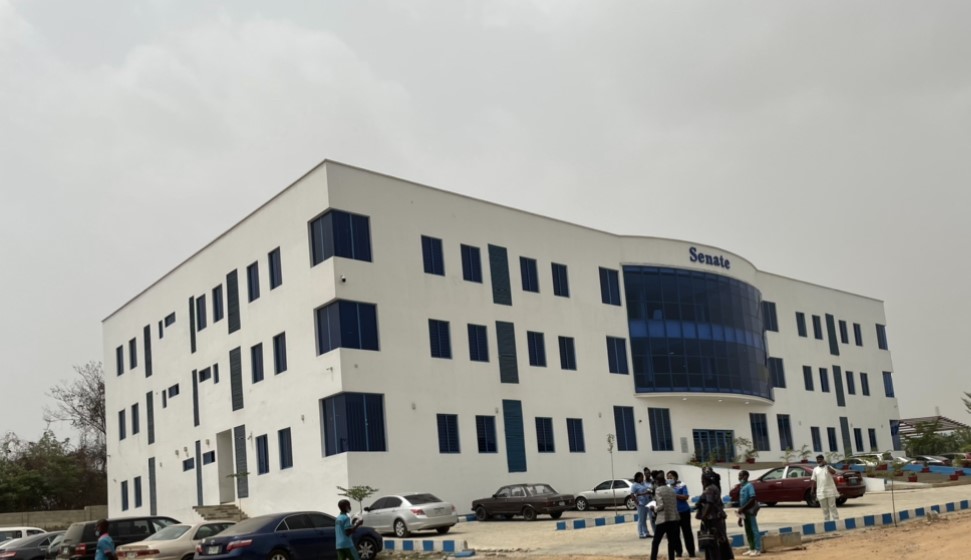 Motto
The motto of the University is "Knowledge for Self-reliance". This is in recognition of the power of education to challenge inequality in the quest to have access to resources for entrepreneurship and self-reliance.
Logo
The cap on the logo represents knowledge, research and academic excellence while the shield embodies the concept of "Knowledge as an amour for self-reliance". The Orbiting Satellite indicates that the University will be "Technology driven". The Book represents access to knowledge while the Flame represents burning desire for knowledge.
Colours of Lead City University
Blue represents imagination and creativity Pink represents passion for human development White represents peace and serenity of the academic environment
Mission
The mission of the University is to contribute to the development of tertiary education in Nigeria by providing qualitative access to knowledge and training, with innovative and challenging teaching techniques that guarantee a balanced education.
Vision
The vision of the University is to be a centre of excellence, a unique, urban-based University, specialising in Social Sciences, Law, Applied Sciences, Information and Communication Technology.
Currently in its sixteenth academic session. Lead City University, Ibadan (LCU) is a private University approved by the Federal Government of Nigeria. It has graduated nine sets of students.
The school offers various programmes suitable for both the young adolescents and adult working class. It indeed recognises the need to accomodate the time constraints to individuals and therefore provides flexibility by allowing for a choice between part-time & full-time study schemes. Programmes are offered by specialized faculties in Social Sciences & Entrepreneurial Studies, Information Technology & Applied Sciences and Law.
To Ensure that the University remains at the forefront of the latest developement in the field of Information Technology and Management education, our have optimal access to data, Information and Knowledge through state-of-the-art Computer Facilities, Inter Linkage, Electronic Library, Audiovisual Aids and Student-friendly course materials.
Character, Conduct and Service
At Lead City University, Students at all levels are expected to comply with the university dress code, exhibit satisfactory moral conduct and exemplary behaviour, provide service to the community and engage in sporting/extra-curricular activities.
Opportunity for Additional Qualifications
It is mandatory for all undergraduate students of Lead City University to register with and pass the examinations of at least one recognised Professional / Vocational trade body during the course of their studentship in the University. It is believed that the additional Professional / vocational qualifications shall enhance students' chances for job competition or self employment.
Quick facts:
Founded in 2005
Accredited by the National Univeristy Commision
Graduated more than 12,000 graduates